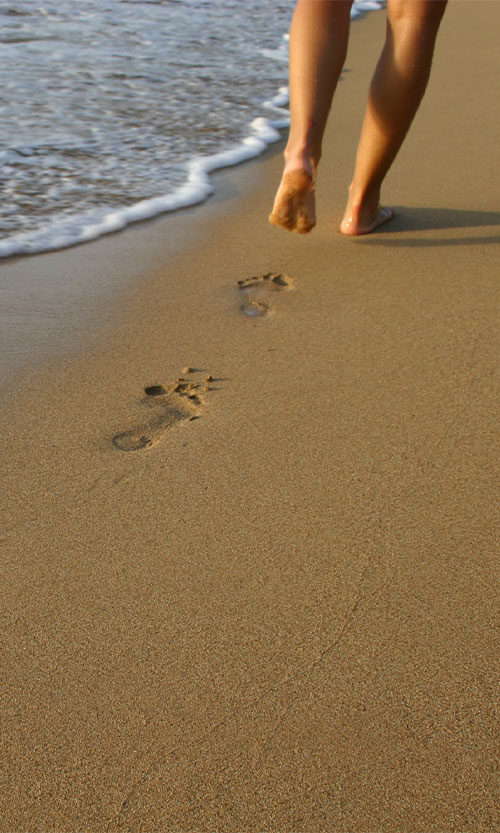 Diabetic Foot Care
According to the American Diabetes Association, 9.3% of Americans have diabetes, a disease affecting the way the human body processes glucose. Over an extended period of time, high glucose levels can damage the nervous system, reducing sensation in the feet.
Due to the suppression of the immune response and reduced blood flow to the feet in diabetics, the body may be unable to heal wounds you suffer to your feet. As sensation has already been reduced, if you aren't checking your feet regularly, you may not realize your feet are injured until it's too late. If left untreated, bacterial infections can lead to gangrene, which may require amputation to ensure that the infection does not spread to other parts of the body.
What Can I Do?
There are some simple precautions you can take to keep your feet healthy as a diabetic.
Check your feet daily.
Keep your diabetes under control.
Wash your feet daily.
Keep your feet moisturized (but no lotion between the toes, as moisture here can create conditions friendly to fungal infection).
Encourage circulation in your feet by wiggling your toes and changing positions regularly.
Meet regularly with your trusted podiatrist.
If you suffer from diabetes, it is crucial that you ensure foot health by working with your podiatrist to reduce the likelihood of infection and quickly treat any infection that arises. Contact us today to learn how we can help you protect your feet for a lifetime.
Pediatric care
When caring for infants and children, foot health may not be at the top of your priority list alongside a safe crib or a nutritious diet. But foot health is just as important for children as it is for adults, and the foot conditions of children can persist and become more severe if not treated.
Infancy
As early as infancy, take proper measures to ensure good foot health for your baby. This can be achieved with a few simple steps:
Change the baby's position several times a day.
Check your baby's feet regularly for any signs of abnormality.
Cover the baby's feet loosely ­ tight covers restrict movement.
Toddlers and Late Childhood
As your child ages, be aware of their walking patterns. Feet which turn out or in as the child walks signal an underlying issue. Foot pain or swelling without explanation could be a sign of a serious condition and should not be ignored.
The feet of children grow very quickly, and it is also important to ensure that children always have properly fitting shoes. If you do notice anything out of the ordinary, contact your child's trusted podiatrist as soon as possible.
Good health is all­-encompassing for infants and children, from head to toe! By taking a few basic precautions, you can give your child the gift of foot health to take with them into adulthood.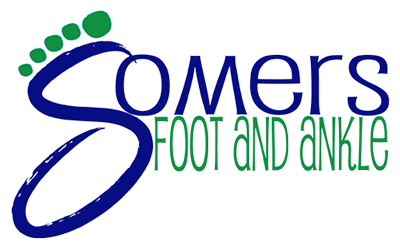 Somers Foot & Ankle
Dr. Jennifer Somers
6483 Citation Dr.
Suite A,
Village of Clarkston, MI 48346

Phone: 248-751-1025
Fax: 248-922-9368
Hours
Monday - 8-4
Tuesday - 8-4
Wednesday - 8-4
Thursday - 8-4
Friday - Sunday - CLOSED